Sustainability / Reclamation
Environmental Stewardship
Sustainability in Business
Simply put, sustainability is a business approach to creating long-term value by taking into consideration how a given organization operates in the ecological, social, and economic environments. Sustainability is built on the assumption that developing such strategies fosters company longevity.
At Independent Contract Flooring our business practices are both internal and external.
Internal efforts include an in-office recycling program, reducing energy use, exploring natural gas or electric fleet vehicles, and mandating that purchases (such as paper products and fleet vehicles) give preference to "green" options (such as recycled paper and other materials).
External sustainability goals include switching materials used to create products to those that cause less damage to the environment, based on how they are manufactured, shipped, and the energy needed to produce them. In addition to choosing green vendors and suppliers who have green products and services, clients may choose to award production contracts to businesses that have green internal business practices.
Demolition & Reclamation
Our goal is simple, but extremely important – eliminate waste going to the landfill.

We recycle full 18-wheeler loads of carpet tile with Interface. We also are set up to do the same with Shaw and Tarkett. Once we remove existing carpet tile, we collect them in our warehouse until we have a full truckload and schedule recycling with mainly Interface. On average we recycle 200K – 250K pounds every year.
There are many methods to reduce and eliminate waste that impact our environment and should be considered through any project and WE should take the lead! As a member of the Fuse Commercial Flooring Alliance, we participate in the Ecollect™ reclamation program where we, along with other Fuse members, have helped divert more than 113 million pounds of carpet waste from landfills.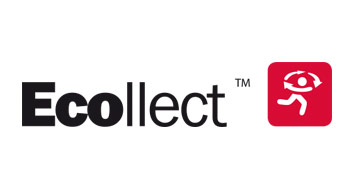 Reclamation
With today's compliance issues, as well as our elevated awareness of environmental issues, disposal of old flooring isn't as simple as ripping it up and throwing it in a dumpster. That's why FUSE ALLIANCE Members offer, flooring recycling and reclamation services as an integral part of the complete flooring project process.
Our Ecollect program is a completely environmentally friendly service. It is LEED compliant and can be used for LEED accreditation. It also works within the green initiatives set forth by the Carpet America Recovery Effort (CARE). And because we work right here in your neighborhood, we are also up to speed on all local compliance regulations in additional to all the federal mandates. So you never have to worry about anything getting overlooked.
Our Program also alleviates the hassles that can be associated with environmentally responsible disposal. Because all you need to do is call us, and we take of the entire process – from removal to compliance to certification – from there. We'll:
Our unbiased program is flexible enough to accept and recycle virtually all carpet materials. Any fibers. From any mill.
Then, once we get your old carpet to our Service Center, we bring it back to life in the form of new "green" flooring products, consumer, and industrial parts, or converted into energy. In fact, no useful part of your old floor goes to waste. It's the flooring industry's equivalent to reincarnation.
So stop worrying about what you're going to do with your old floor. Call us. We'll take care of it. Plus, we can help you spec "green" choices for your new floor too. It's all part of what you can expect when you choose us to manage your entire flooring process.
Our commitment to you is based on the highest professional standards possible.
Our goal is to deliver excellence.
For outstanding results on your next project,
call on ICF's experience, strength, and integrity