Extending the Look & Life of Your Investment
To keep your new floor looking great and performing at its best requires a structured maintenance plan. Not only does this extend the look of your floor, it extends its life. A well-maintained floor is also essential for the health and well-being of your employees. As flooring starts to break down, that leaves the door open for injuries. But with proper maintenance, your flooring never becomes a workplace hazard.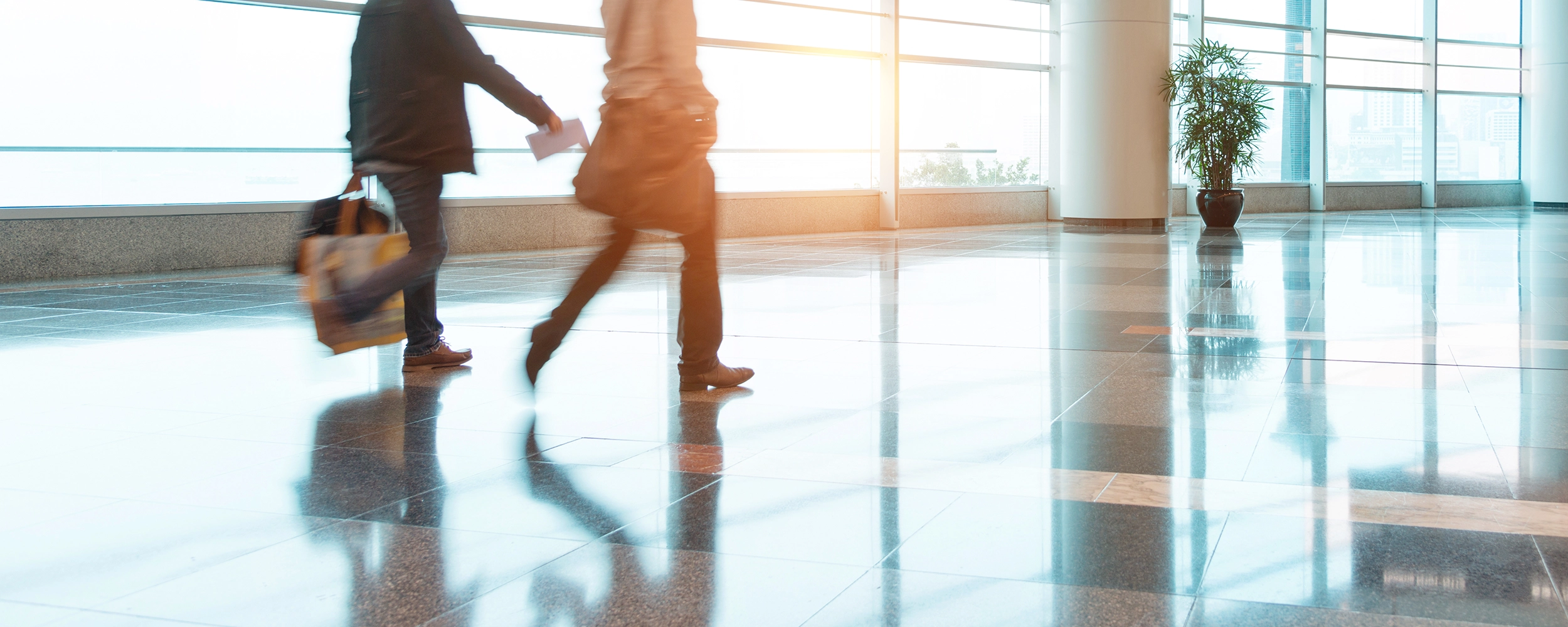 Carpet can present specific challenges. Without proper maintenance and cleaning it will begin to appear dingy, dirty, and worn. It can house bacteria and allergens that can make air quality less than ideal. This may actually decrease employee productivity because of additional sick days and a general sense of not feeling well at work. But with proper maintenance, this is a non-issue, and employee productivity remains constant.
ICF will develop an ideal flooring maintenance schedule for your floor. Period. Not only do we help you develop a cost-effective flooring maintenance plan, we ensure that the maintenance service you receive will produce the best results.
Your flooring project doesn't end once installation is complete. Today's flooring is an investment. With proper care your ROI, appearance, and the life of the floor can be maximized. It's part of our job to see that it lasts for years and years to come. Single source responsibility, one-stop service.
Our commitment to you is based on the highest professional standards possible.
Our goal is to deliver excellence.
For outstanding results on your next project,
call on ICF's experience, strength, and integrity