With decades of experience, we consistently deliver quality services to multiple market sectors throughout the region and national accounts.
Our clients include owners, property managers, architects, designers, and general contractors.
Corporate
Offices & Workspace
The workplace represents your company to your clients and employees alike. Make certain you are sending the right message. Whether an open office, high tech, traditional office, or company headquarters, Independent Contract Flooring has set the standard for office flooring installation. Our project managers are fully capable of assisting our clients in the planning and design process. We deliver completed projects on time, on budget, with service and integrity.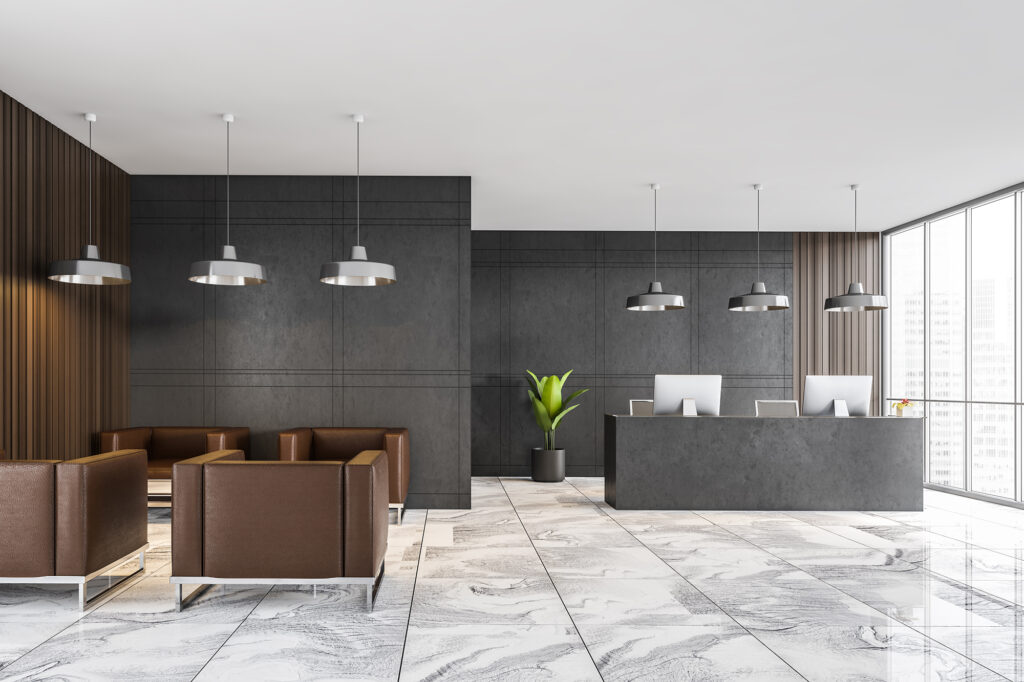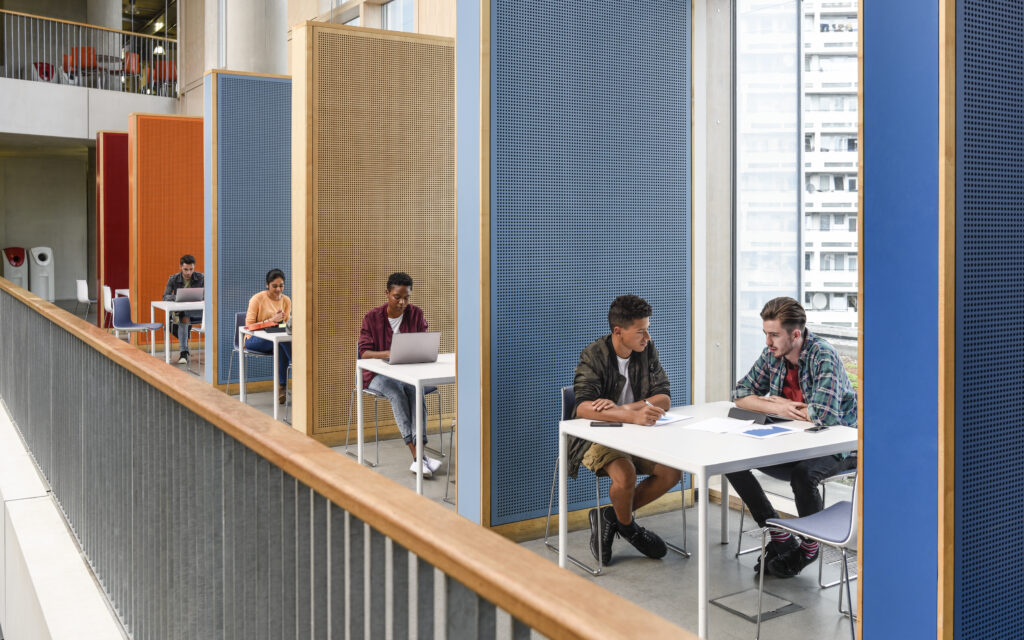 Education
Schools, Colleges & Universities
Developing communities of knowledge, enrichment and academic growth is just one of our specialties. Independent Contract Flooring's experience and expertise include K-12 to community colleges, liberal arts institutions to research universities, business and medical schools. We understand these projects will have a tight window for completion, and we are dedicated to help each institution accomplish its academic goals, and maintain a thriving, learning environment.
Hospitality
Entertainment, Eateries, Hotels, Leisure Destinations
The hospitality environment is designed to be welcoming and exciting to the visitor. Intricate patterns and coordinating design combine shapes, scale, and colors to create a cohesive appearance throughout common areas, identify specific activity zones and mitigate the appearance of routine traffic patterns.

Knowing the right way to complete this type of installation requires specific skill. Independent Contract Flooring has the expertise and experience completing hospitality projects.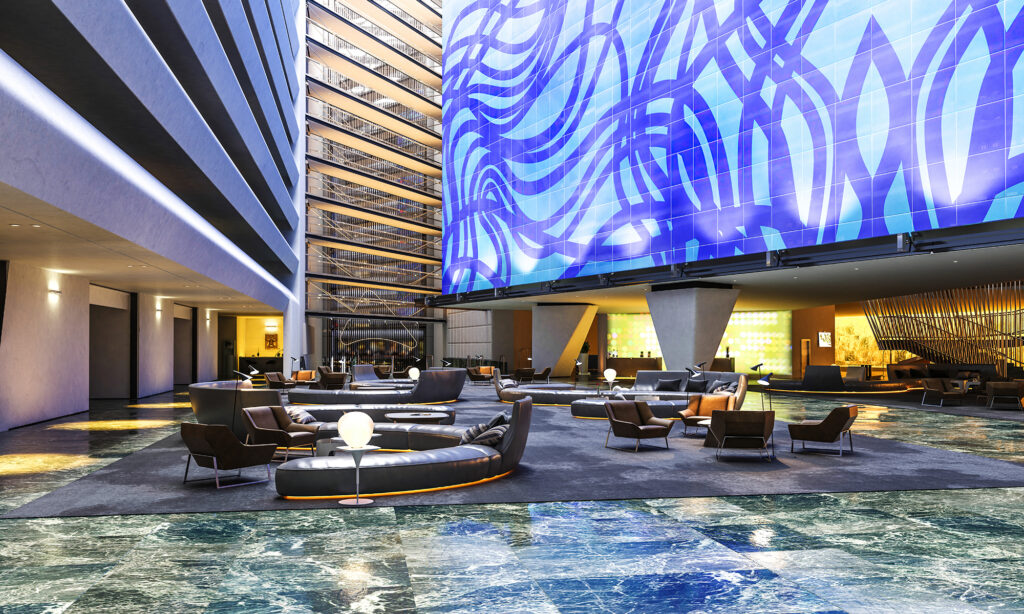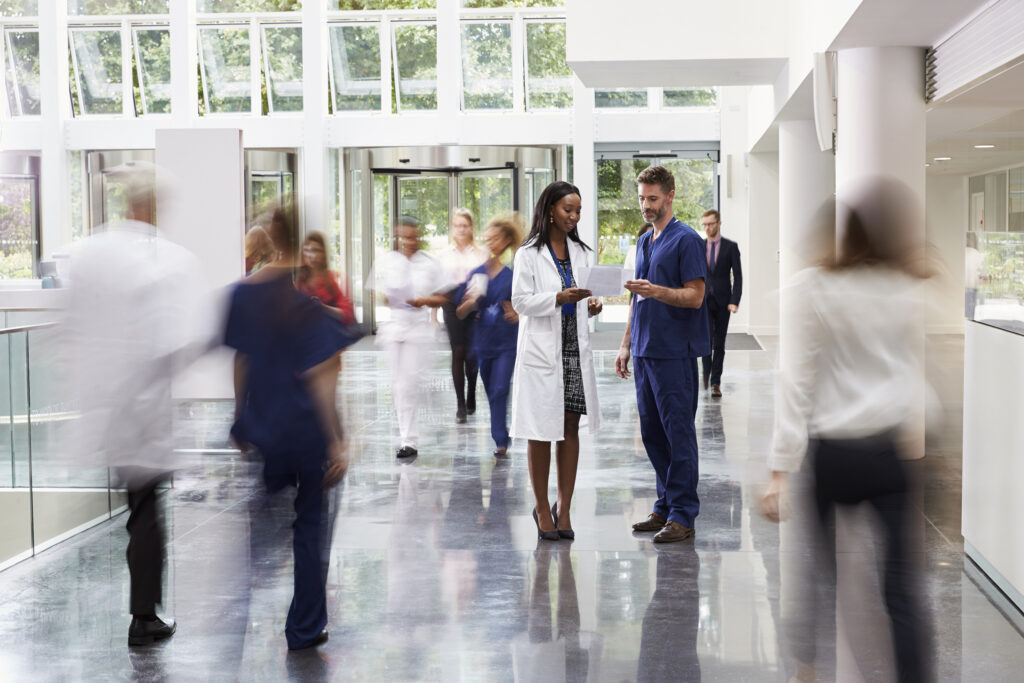 Healthcare
Hospitals, Clinics, Treatment Centers, Medical Office Buildings
This space that incorporates a health care environment is an inherently complex project. Independent Contract Flooring understands the requirements of flooring in a dedicated healthcare facility. The floor has to endure heavy foot traffic and heavy, rolling equipment, while remaining supportive underfoot for workers while on the job. Hospitals, medical office buildings, dialysis centers, and clinics share similar needs, but each one has its own specific requirements. We balance the factors of functional efficiency, future flexibility, and of course budget to complete environments that complement and enhance healthcare spaces while providing compassionate care

Government
Public & Private Spaces
Government buildings have a wide array of uses ranging from customer service areas to office space with a lot of particulars in between. Independent Contract Flooring works closely with local, state, and federal government agencies to ensure our team not only understands the unique environment we are working from a product standpoint, but also any security and special requirements a project may have. Our experienced team will help decide the perfect flooring fit for any project.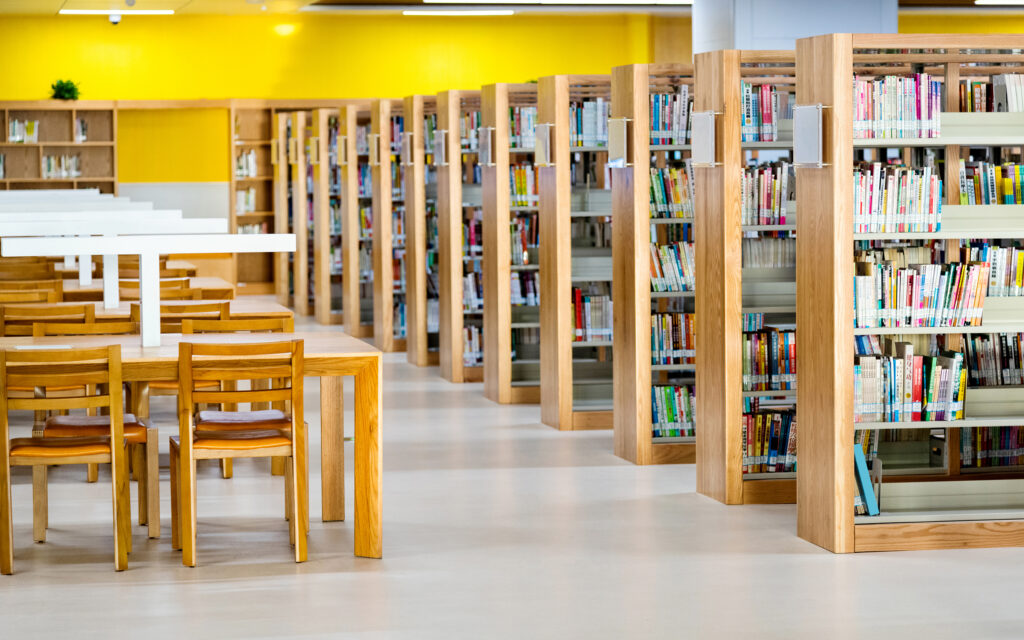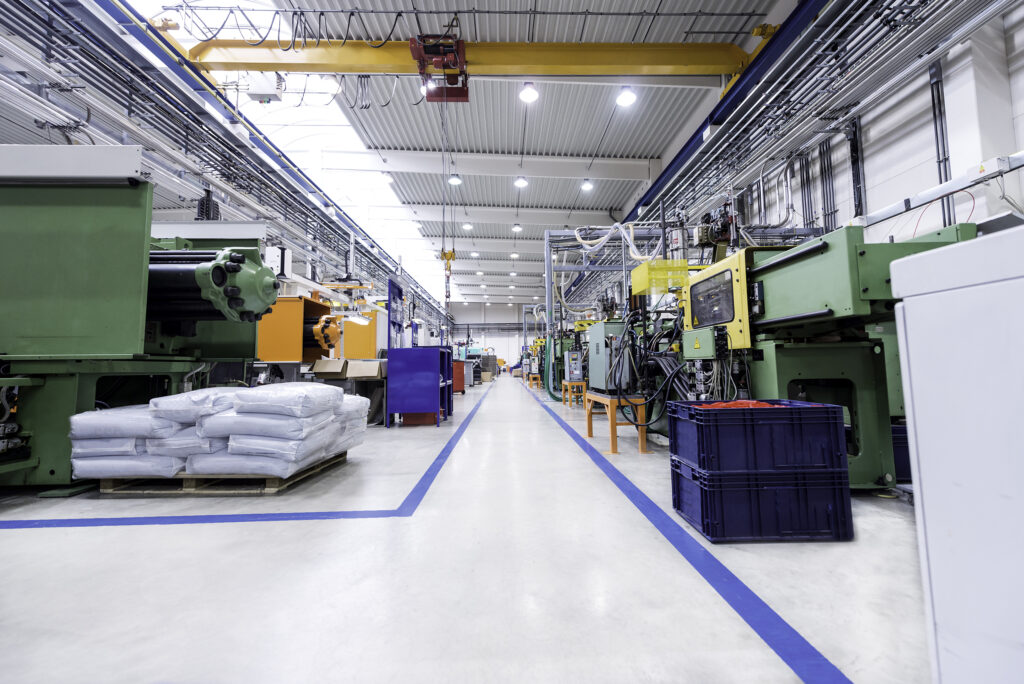 Industrial
Warehousing / Manufacturing / Distribution
Independent Contract Flooring understands the ins and outs of industrial office space. From the parking lot to the warehouse to the office space, we offer the services to make your entire operation efficient while remaining comfortable for employees and clients alike. We will design and implement solutions for the unique requirements your industrial property requires.
Mixed Use
Retail, Residences, Service Businesses
Mixed Use buildings contain multiple spaces including residential, retail, office, and hospitality to name just a few. Different spaces may require a different type of flooring that is market appropriate, esthetically pleasing, and cost effective. Mixed Use projects tend to be amenity rich and pedestrian friendly, and can range from low income projects to luxury high rise buildings. It takes a unique flooring contractor that understands the differences and commonalities between each project, and Independent Contract Flooring does.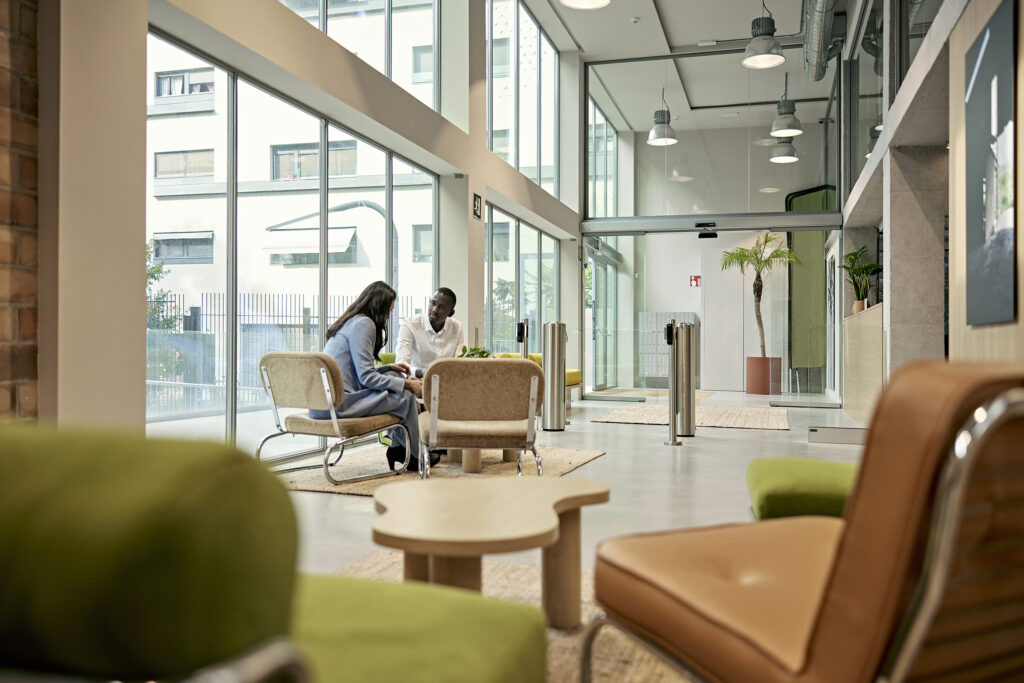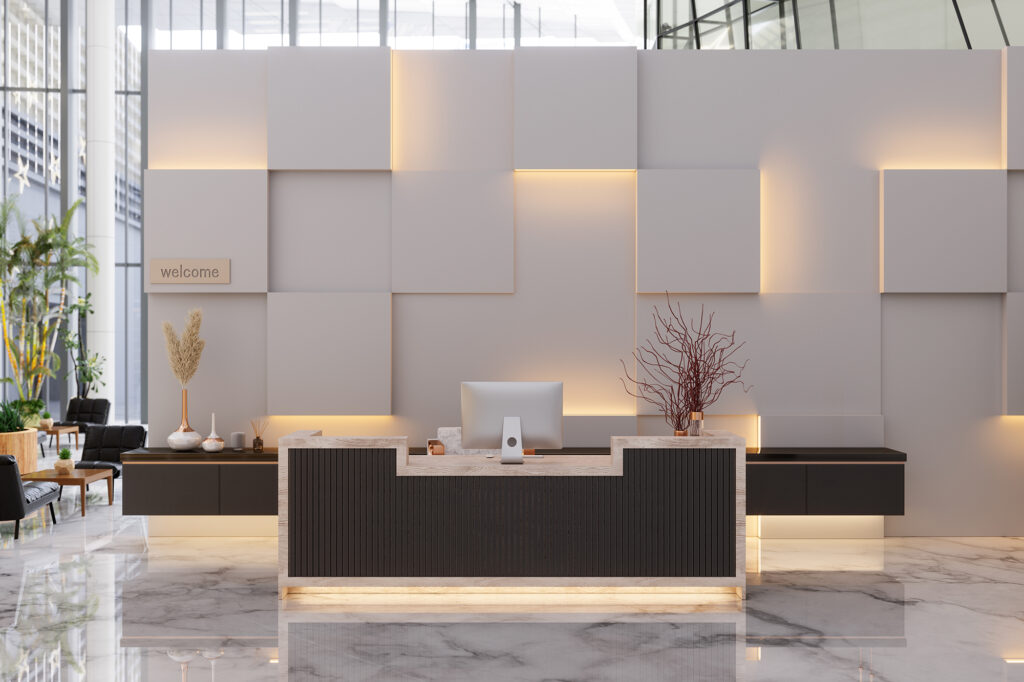 Multi Family
Apartments & Condominiums
Multi Family projects include public areas, meeting rooms, lobbies, fitness centers, and administrative offices in addition to individual residential units. Different spaces benefit from performance specific flooring and must be acceptable not only to the residences but the overall feel of the building. Providing flooring with an effective life-cycle is the key objective of this type of project. Specified materials including resilient flooring, stone, ceramic and porcelain tile, hardwood, luxury vinyl tile, carpet, each demands skilled, professional installation.
Senior Living
Independent & Assisted Living
A living space that incorporates a health care environment is a space that requires multiple flooring types to balance aesthetics with functionality. Independent Contract Flooring works to complete environments that complement and enhance living spaces while providing compassionate care. Our project managers understand how to balance the factors of functional efficiency, image, future flexibility, and of course budget that an assisted living facility requires to be successful for its operators and residents alike.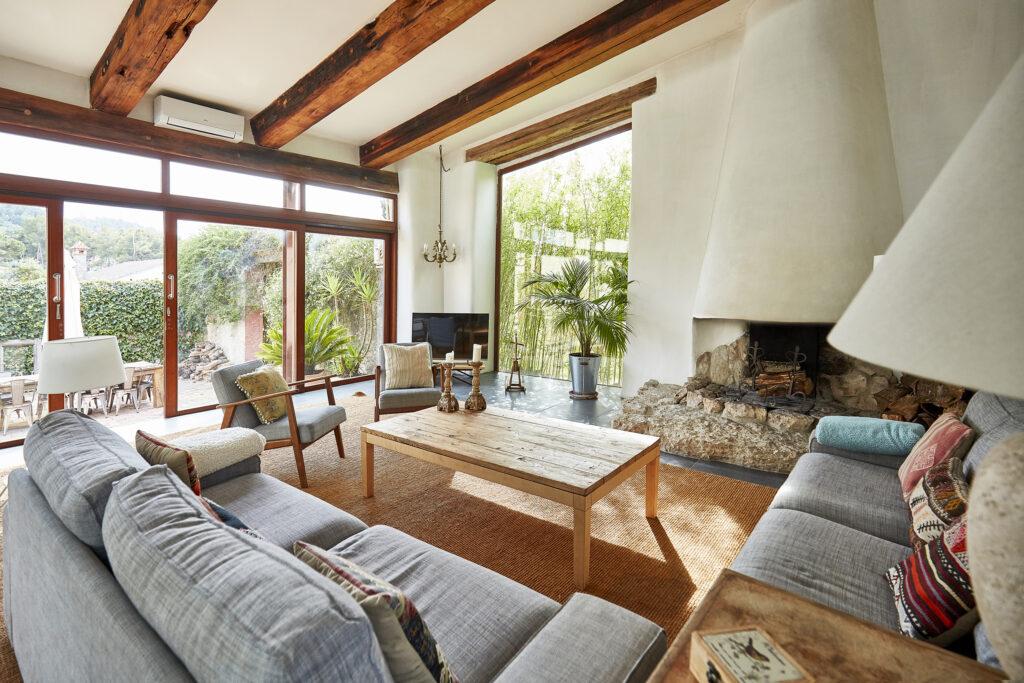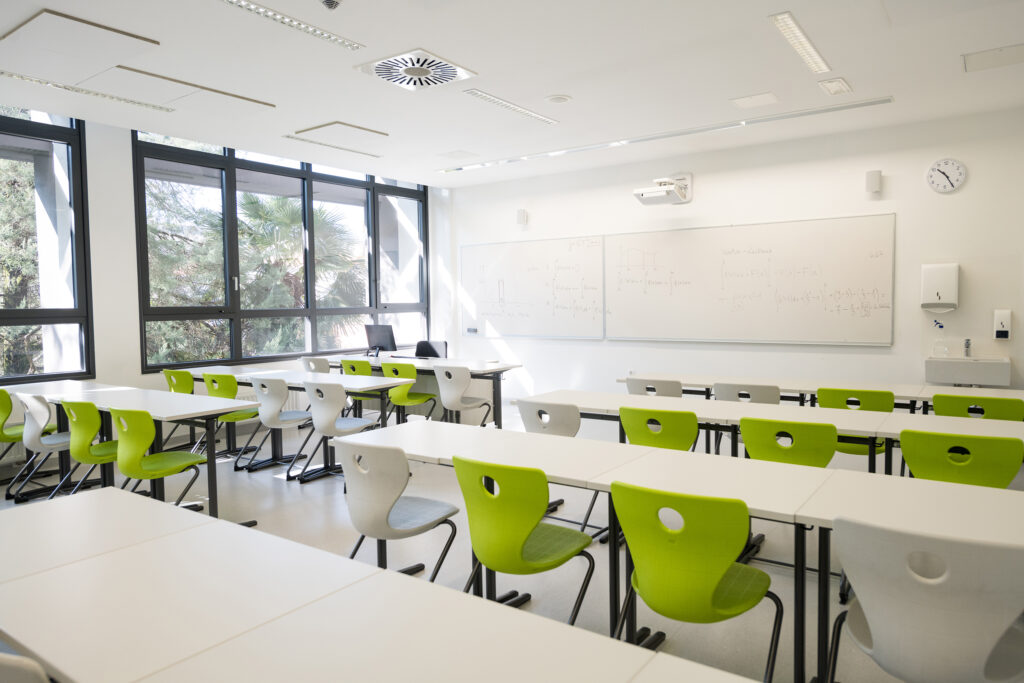 Emerging Industries
Research & Development
A key characteristic of an emerging industry is that it is created when new products, services or ideas are introduced. New markets can be the result of a radical reconfiguration of an existing industry driven by disruptive ideas, which create new products or services with greater value. Banking, biotechnology, IT/technology, logistics, mobile workforce, and workplace safety are examples of areas where new requirements and regulations impact the built environment.
Our commitment to you is based on the highest professional standards possible.
Our goal is to deliver excellence.
For outstanding results on your next project,
call on ICF's experience, strength, and integrity